August 16, 2022
Biolab expands international footprint with acquisition of Canadian company
We are very happy to share Biolab's new acquisition, the Canadian company Exzell Pharma. Biolab expanded to Canada in 2017 with a research and development facility. In this first phase, the priorities were to understand the legislation and the product registration process, in addition to certifying the company's plants in Brazil for export – the Jandira and Bragança Paulista plants have already achieved certification. The company is now progressing toward the global market with the purchase of the Canadian laboratory Exzell Pharma, located in Markham, Ontario.
August 16, 2022
Brazil's Biolab buys Canada's Exzell Pharma
Brazilian pharmaceutical company Biolab has bought Canadian healthcare business Exzell Pharma, the company said in a statement on Monday. Biolab's Canadian subsidiary acquired the company, which has sales and marketing infrastructure as well as brands including Swiss Naturals, Salinex, Esoph, and Myoflex.
August 9, 2022
Biolab Strengthens Its Presence With the Purchase of Exzell Pharma
Biolab Pharma announced today the acquisition of the Canadian healthcare business, Exzell Pharma, based in Markham, Ontario. The deal represents another significant step to strengthen its international presence by acquiring a sales and marketing infrastructure as well as important established brands such as Swiss Naturals, Salinex, Esoph, and Myoflex.
November 12, 2019
Markham Review: Exzall Pharma's rapid growth thanks to teamwork
A winning combination can go a long way in business. Dr. Pardeep Nijhawa believes it's the reason why Exzell Pharma recently received multiple nation recognition for being one of Canada's fastest growing companies. "It's something that we have a really good team around us so when you have a good team with great products, I think the combination makes it easier for success to occur."
September 12, 2019
Growth 500: Own your expertise
"We're not different from the guy in the desert selling water. If the need is there and the product works, it's really not a lot more complicated than that," says Dr. Pardeep Nijhawan. For Exzell Pharma, this year startup 50 winner, aligning with key option leaders in the medical world bolstered its physician founder's already formidable ambitions.
June 28, 2018
EsopH™, an innovative therapy for heartburn, approved for Canada
Exzell Pharma Inc. is pleased to announce the Health Canada approval of EsopH™ an innovative oral therapy for stomach acid induced heartburn. EsopH™, which is packaged in single-dose drinkable liquid sachets, protects patients from symptoms of Gastroesophageal Reflux Disease (GERD), by creating a barrier on the surface of the patient's esophagus. Made entirely of naturally sourced ingredients, EsopH™ can be used in place of, or as a complement to prescription therapies.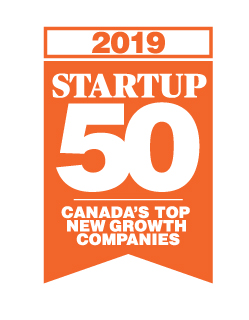 September 12, 2019
Exzell Pharma Ranks No.1 on the 2019 Startup 50
Canadian Business and Maclean's today ranked Exzell Pharma No. 1 on the 2019 Startup 50 ranking of Canada's Top New Growth Companies. Serving as a companion list to the longstanding Growth 500 ranking of Canada's Fastest-Growing Companies and produced by Canada's premier business and current affairs media brands, the Startup 50 ranks younger companies on two-year revenue growth. Startup 50 winners are profiled in a special print issue of Canadian Business published with Maclean's magazine and online at CanadianBusiness.com.
View the list of Canada's Top New Growth Companies for 2019 at Canadian Business >>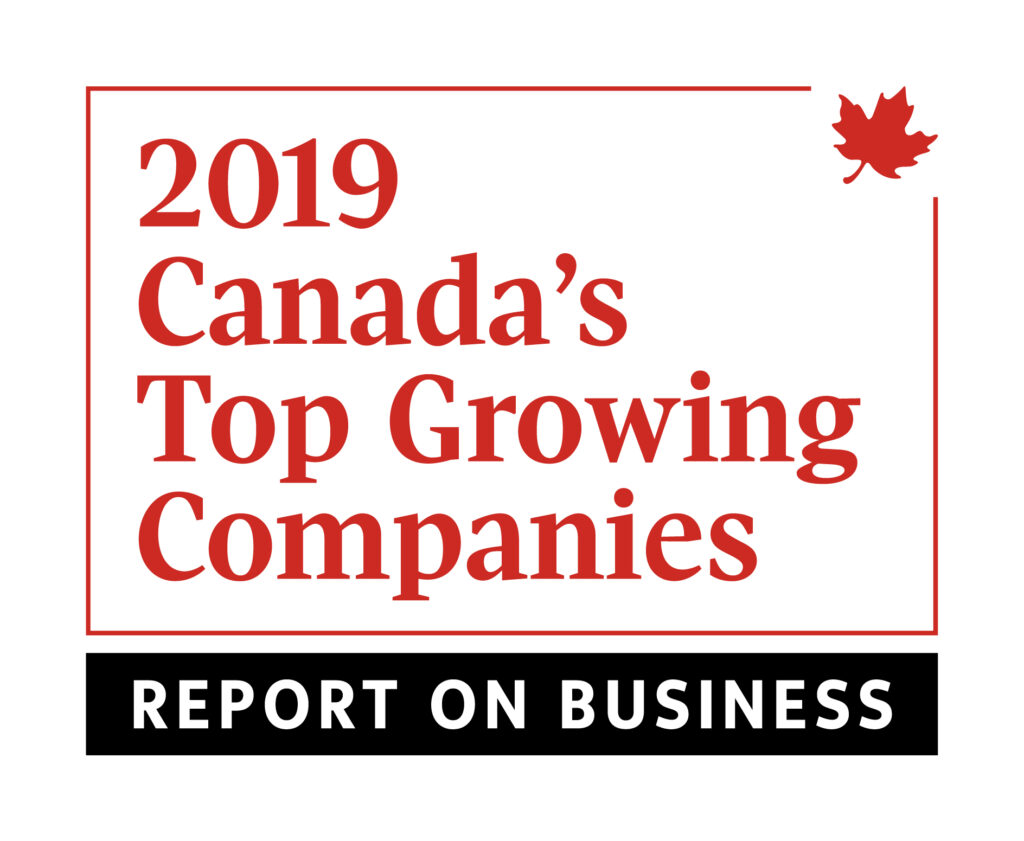 September 17, 2019
Exzell Pharma places No. 2 on The Globe and Mail's ranking of Canada's Top Growing Companies
Exzell Pharma is pleased to announce it placed No. 2 on the inaugural Report on Business ranking of Canada's Top Growing Companies. Canada's Top Growing Companies ranks Canadian companies on three-year revenue growth. Exzell Pharma earned its spot with three-year revenue growth of 6,204%.
View the list of 2019 winners at the Globe and Mail website >>